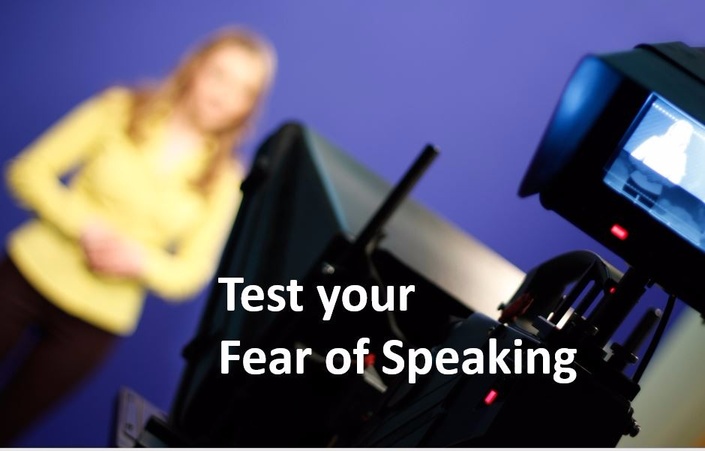 The Fear of Speaking Test
Take this test to quickly find out if your fear of speaking is normal or if you should take steps to manage your fear and build your self-confidence.
Most everyone feels some level of fear when talking in public or giving a presentation whether in business or at a community event.
To find out if their fears are normal or disabling, people have turned to tests like the Personal Report of Public Speaking Anxiety (PRPSA) to find out how their fear of speaking compares to others. The Fear of Speaking Test goes beyond testing for public speaking anxiety by including questions that explore self-confidence, speaking skills, responding to hecklers, handling distractions such as texting and social media, fear of criticism and ridicule, and much more.
This Fear of Speaking Test will help you find out if your fear is like what most people experience or if it's holding you back from talking your best when it matters most. In other words, how much fear is TOO much fear. For a nominal fee of only $10.00 find out what you need to know about your fear of speaking.
During the test, you'll respond to 34 questions by choosing your answers on a 1 to 5 rating scale, which will only take you a few minutes. You'll get your results immediately,
If your results are outside of the normal range, you can decide if you want to take steps to reduce your fear of speaking, build your self-confidence, and become recognized as a compelling and memorable speaker.